Out of all of the sex toys out there, my personal favorite are the clitoral stimulators. For people with vulvas, the clitoris has similar erectile tissue to penises making it a total receptor of pleasure when we are turned on – after all, it is also known as the elusive and much sought after G-spot.
According to the Cleveland Clinic, the clitoris is one of the most sensitive centers on the body with over 8,000 nerve endings concentrated on the small nub of flesh on top of the vulva. But there's more than meets the eye with this erogenous zone. That part of the clitoris is part of a highly complex clitoris network of internal and external tissue and nerves. When the clitoris is stimulated, the intensity can spread across 15,000 nerves in the pelvis for heightened feelings of sexual arousal. Hot.
It goes without saying that we want to tap into the clitoris and all of the incredible sensations it can offer the body. But it's not prescriptive, there needs to be a healthy amount of experimentation and curiosity to learn what turns you on. The clitoris responds to various types of touch and is unique to your own desires. What gets you off, may not get off your BFF and that's totally normal.
Reaching an orgasm through the clitoris can occur from penetration with a penis or fingers, oral sex with the tongue, or a sex toy. Sure, having fun with a partner can help you get there, but sometimes we need a little bit of assistance. To get the action you're looking for, sometimes there's no better way than a sex toy especially crafted for clitoral stimulation. We've compiled the best sellers and our customer's favorite clitoral stimulation toys on Honey Play Box. We're here to help you find the right vibe that'll get the job done, each and every time.
If you love oral sex, pick up this toy immediately. The Seduction vibe was made with a suction technology with modes ranging from whisper gentle to buck wild for a consistently intense oral experience that will have you coming back for seconds, thirds, and fourths. The hot purple toy has a wide mouth to stimulate your clitoris with a flickering tongue-like stimulator with pinpoint accuracy to drive your C-spot to pleasure town. It comes with 10 different licking patterns and 5 suction patterns for variety. Not only has it won the XBIZ Award in the adult film industry, it's one of Honey Play Box's bestsellers with customers regularly singing its praises about the Seduction's multi-mode settings, toe-curling orgasms, and waterproof capability.
Click here to check What Do Others Say About Seduction
Sex toys have come a long way evidenced by the Scioness vibrator. Crafted with a revolutionary pulsating airwave technology, the vibe has a large suction cup mouth to cover your entire vulva with a robust and relentless tongue to deliver pleasure reliably and consistently. Made with a high-quality premium body-safe silicone, it comes with 3 suction intensity levels and 9 tongue-licking patterns with vibrations to give you the best of all worlds.
If you want to increase your pleasure, try applying the oral sucking toy to other sensitive parts of your body like you or your partner's nipples. Playing with the chest area is an underutilized but awesome approach to experience an orgasm since the nipples are embedded with hundreds of nerve endings that emit pleasure similarly to the genital sensory cortex, the part of the brain aroused by clitoral stimulation. Tease it with some light action or ramp up with the intensity for a little pain that hurts in the best way possible. The Scioness comes in jade green or purple.
Related: Female Masturbation 101
Wand vibes are one of the best ways to target the clitoris, but don't let its tiny appearance fool you. Great things can come in small packages. The Pomi wand massager is a petite powerhouse with rumbling vibes guaranteed to get the job done in minutes (seriously), light-weight body for an easy handheld feel, 10 vibration modes, and a waterproof design for your wettest and wildest adventures. The material is composed of a body-safe silicone that is soft to touch and great to gently use on your genitals. Although it's mini in size, the vibrations have been upgraded for use anywhere on your body — not just your clit.
The versatility of the tool helps you release tension on your back, neck, and any other sore areas of the body, not just the areas you want to pleasure. It's super discreet if you want to throw it in your suitcase for vacations or to throw into your bag for fun outside of the house. The Pomi wand comes in colors rose, grey, and pink and white.
These are some of our favorite hand-picked clitoral stimulator vibes from our team, but there's so many other choices on our site. Try out different vibes to see what will work with you on the pleasure you're seeking. The great news is that you don't have to be choosy with your sex toy, you can add lots of different choices to your arsenal for endless experimentation and options for single player adventures or partnered play.
If you're torn on what to choose, reach out to Honey Play Box with our customer chat or social media so we can help you choose the toy that you can ride to bliss. Frequent orgasms is good for your body but it's also great for your sexual health. Knowing what works for your body helps with confidence and body positivity. So, targeting your hotspot and knowing vibes with you is self-love. What are you waiting for? Light some candles, block off some time in your calendar, and turn on the do not disturb on your phone with your new sex toys for plenty of fun ASAP.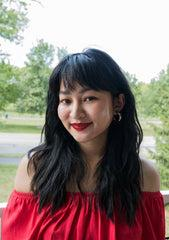 Julie Nguyen is a sex, relationships & dating writer where she creates sexual wellness content and resources for Honey Play Box. She's particularly interested in de-stigmatizing shameful messages in sexuality by centering pleasure and liberation in her writing.